There is nothing quite as appealing in a home garden as an immaculately trimmed and shaped hedge. A well trimmed hedge can transform your yard from average into show stopping. From a practical standpoint they can provide great privacy also. Most hedges require significant maintenance, taking up much of your time. By leaving it to the experts, you not only get a perfect result, but a job done in half the time.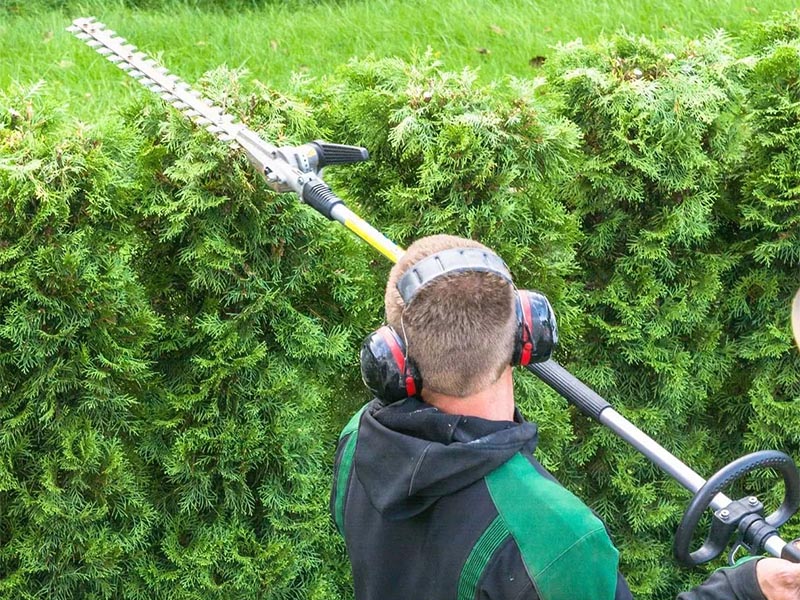 More Than Just Maintenance
Hedge trimming naturally creates a lot of mess. Not only do we trim and shape your hedges, but we clean up all of the mess and remove it for you. We understand that the health and longevity of your hedge is paramount. With careful trimming it can encourage better growth and a thicker more impressive hedge. Given most hedges provide valuable privacy for your home, it's important to care for them and ensure they remain healthy. If your hedge is looking worse for wear, we can also advise how to best care for it and aid in its recovery.
If you are ready to have the most outstanding hedge in the neighbourhood, call us today for an obligation free quote on 0420 453 326.
A Long Term Commitment
Our professional equipment and highly skilled team can have your hedge looking its best without stress. No matter the age, height and type of hedge, our equipment is suitable and our staff more than capable. With considerable expertise, we are committed to enhancing the aesthetic of your home through a perfectly shaped hedge. A great hedge can take many years of careful attention to obtain the desired shape and height. Let us nurture and maintain it for you to ensure it is at its best. If you have dreams of a particular shape or look, we want to work with you to achieve it.
Get Quick Quote
Call us on 0420 453 326 or fill our the form below to get instant call back with quote.
Disclaimer: All information is kept secure and will not be shared or sold to any third party.