There are many reasons to remove a tree. Termites, death of the tree, history of dropping branches, proximity to a dwelling and structural damage to a home are just a few. Oftentimes a tree also needs to be removed to make way for an entirely new dwelling or extension. Whatever the reason, there are stringent rules and regulations that govern tree removal in Australia. It's important you engage the experts for both safety and to avoid any fines with the relevant governing body. At Brisbane Tree And Yard Specialists we can handle every aspect of tree removal on your property.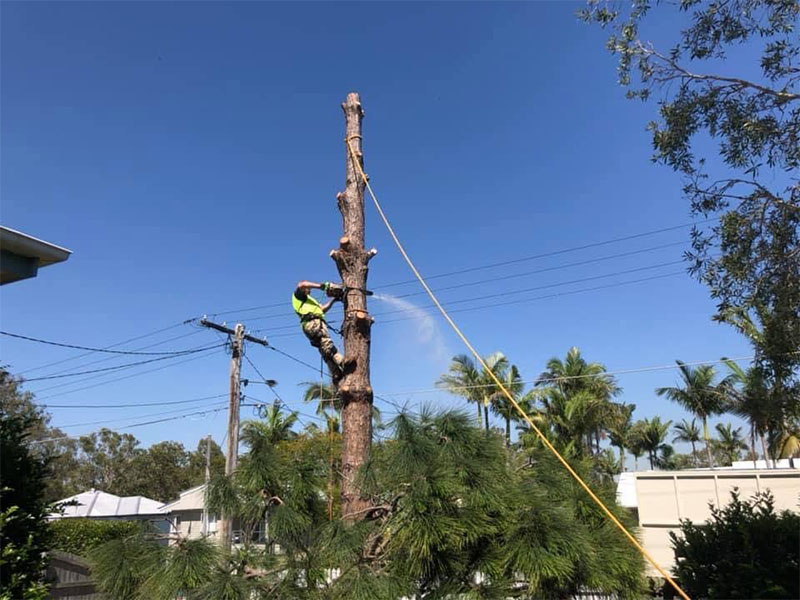 Safety First
We are fully insured, expertly trained and utilise the optimal equipment to keep the removal both safe and efficient. Regardless of the size of the tree, we will safely remove it and thoroughly clean up and remove all remnants. At all times we are conscious of the surrounding homes and garden and work to avoid all possible damage.
Servicing Brisbane and surrounds, we even offer a 24/7 emergency tree removal service. So if you have a tree that falls in a storm we are ready and able to remove it with the utmost care and professionalism. With over 15 years experience, you can trust us to get the job done properly.
If you need a tree removed or simply need guidance as to whether you can, contact us for an obligation free assessment today on 0420 453 326.
Check First, Cut Later
Trust us to guide you as to the correct procedure so you can avoid any trouble. Even if you have a tree that you consider a nuisance more than a threat, we can advise you about whether you are permitted to remove it. Removing a tree is a carefully managed process, we understand the risks involved to your property and ourselves and approach each job carefully and with great consideration.
Get Quick Quote
Call us on 0420 453 326 or fill our the form below to get instant call back with quote.
Disclaimer: All information is kept secure and will not be shared or sold to any third party.