Choosing the right person to trim your trees is more important that you realise. We undertake a proper assessment and will determine the best approach to your tree/s. We offer thinning, crown trimming, directions pruning and fence line trimming (to keep your neighbours happy). No job is too big or small.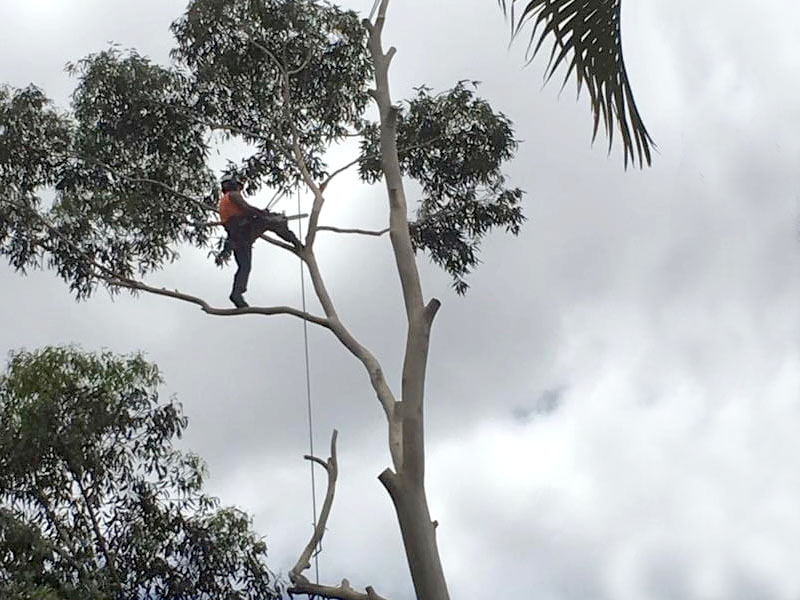 A Great Haircut Counts
Trees that are cut improperly can become unbalanced and pose a safety risk. The last thing you need is for it to come down in the next storm. Poor trimming also impacts on the health of your trees – if they offer you privacy, a poor cut can lead them to wither and die. A nightmare if you have spent years nurturing them. Using professional tree loppers is the only way to go to maintain the integrity of your trees.
Additionally, when properly trimmed your trees grow in a more aesthetically appealing way. With the right shape, your trees can make an impressive and beautiful statement in your yard. They can even grow faster when given a carefully managed haircut. For larger trees with dead limbs, lopping can improve the safety and reduce the risk of injury from fallen branches. No matter the size of the tree in question, our professional team will approach with care.
No Fuss, No Mess
As with any tree lopping, it gets messy. Larger branches need to be mulched and taken away, let us handle this and leave you with a beautifully trimmed tree and immaculate yard. Given our 15 years of experience, you can trust us to improve the look and health of the trees in your yard.
Our services are both safe and affordable, we guarantee to leave your trees better than we found them. If you're ready to trim your trees or just need advice moving forward, call us for an obligation free quote on 0420 453 326.
Get Quick Quote
Call us on 0420 453 326 or fill our the form below to get instant call back with quote.
Disclaimer: All information is kept secure and will not be shared or sold to any third party.