Stump Removal & Grinding
There is nothing worse than having an old tree stump taking up space in your yard or garden. A haven for insects and often termites, it pays to have them thoroughly removed to protect your home. No matter the size of the job, our team can assist. Our Red Roo stump grinder is not only powerful, but able to fit into the smallest of spaces. Needing just 744mm of access room, there is no need to put off that tricky removal. We can handle stump removal of any size and always to the same high standards.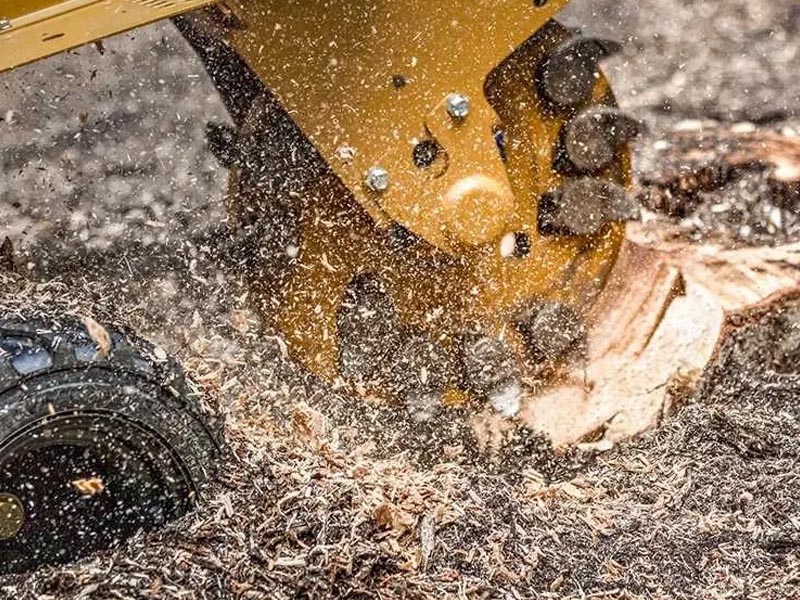 Remove Now, Save Trouble Later
Stump grinding is the most environmentally friendly and effective way to completely remove the root ball of a tree. No chemicals are required and once removed, there is no risk of the tress re-sprouting. Meaning minimal impact to the surrounding garden and plants. Perhaps you're ready to replace and re-plant in the deceased trees absence, you'll need to thoroughly removed the stump first. If the tree has been removed for building works or renovations, it's important the stump is also removed. This is so it cannot undermine foundations or grow into plumbing at a later date. It is much more cost effective to remove the stump now, than deal with complications later.
Let Us Do the Hard Work For You
Stump removal requires care and careful assessment to ensure no risk to the surrounding area. Our teams are highly experienced and qualified, we guarantee to complete the job to the highest safety standards. Don't dig around for hours and risk damaging your property by trying to extract the stump yourself. Engage the experts and have it done properly and efficiently.
If you're ready to remove that old stump and make way for a better garden, call us for an obligation free quotation today on 0420 453 326.
Get Quick Quote
Call us on 0420 453 326 or fill our the form below to get instant call back with quote.
Disclaimer: All information is kept secure and will not be shared or sold to any third party.